Balanced Bodies
Journey Backwards
How the Past Hijacks the Present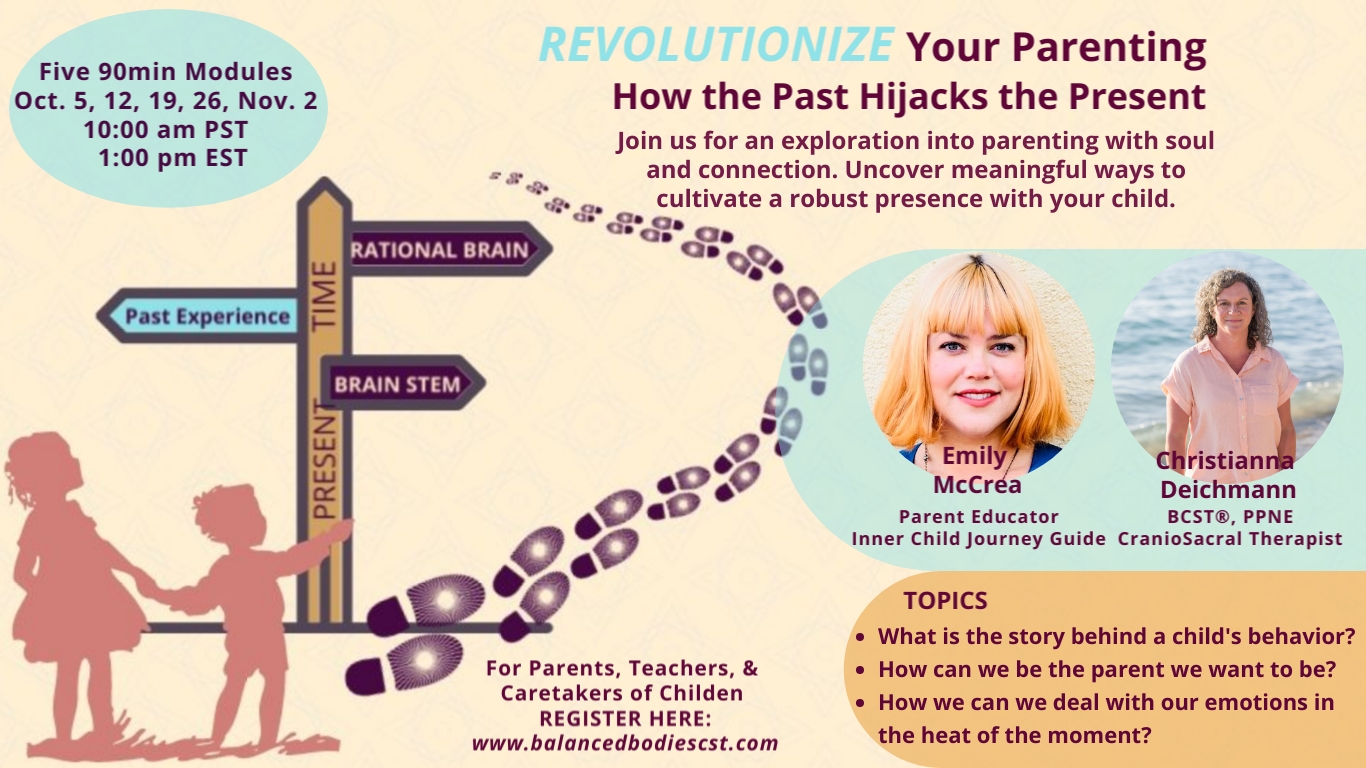 Five 90 minute modules
October 5, 12, 19, 26, Nov. 2
$250 for course
Register by September 15th,
Receive Early Bird Price $195
Join us for this exploration into parenting with soul and connection as we work together to uncover meaningful ways to cultivate a robust presence with our children.
We are living in anxious times. Uncertainty and struggle is ever-present in our homes and found its way into each of our lives. How can we deal with our emotions in the heat of the moment? What story is a child's behavior telling us? How can we be the parent we want to be? The essence of the class is understanding how our past stories can get us stuck in the present. The weekly structure will include:
Live Lectures, recorded for on-demand viewing
Grounding practices and coping skills for managing stress
Homework to vitalize the material between sessions
Community to share your experience with others in the course
Class recordings are available on-demand, along with an enriching digital workbook housing informative videos, class content, and journaling prompts.
Topics Include: Developmental Neuroscience | Mapping Our Needs | Polyvagal & Attachment Theory for Caretakers | Impacts of Trauma | Holistic Healing Modalities | Nurturing Connected Communication | What Drives Behavior