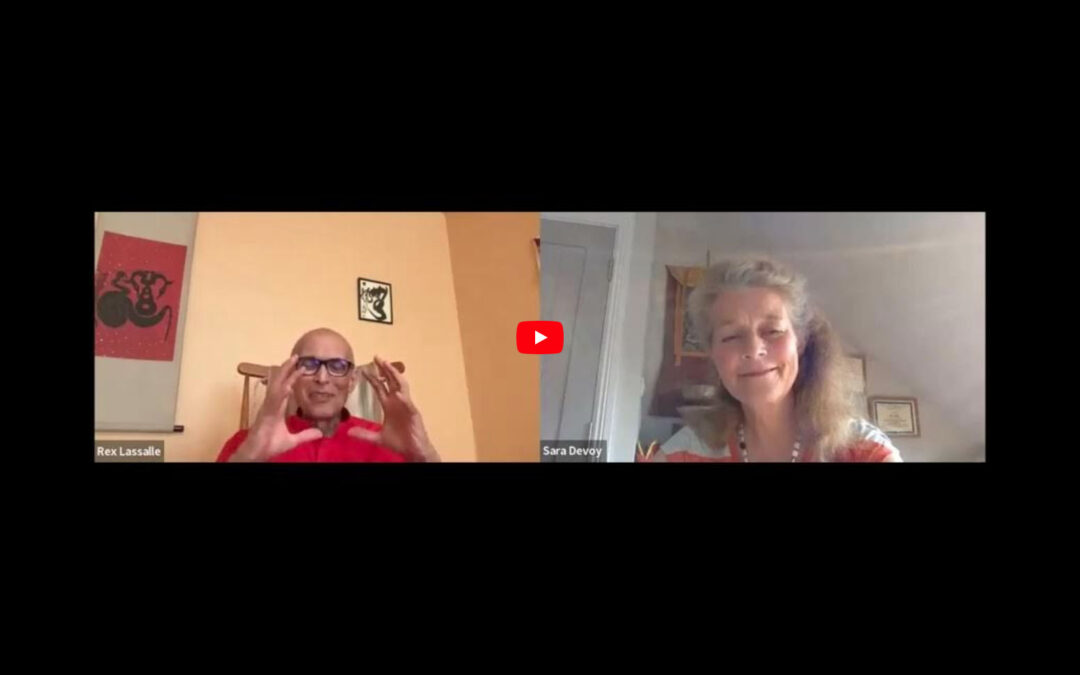 Harmonics of Menopause is for those that long to restore the sovereignty of their being. The whole transitional phase called Menopause is an invitation to step out of ordinary time and honor and embrace cosmic Time as a beloved companion.
" Linear time prompts us to think in terms of 'to do lists' and DOING things. This way denies a woman's relationship with the planets and moon phases, all key aspects of her own womb and Menopause Mandala."
At all Orinoco Flows events Inner Meditative processes and rituals are offered to bring constant blessings and invite surrender to a sense of purpose and place.
Rex brings rich insights to the Menopause conversation by seeing it as one of several inter-related transitions on the journey of womanhood. Rex observes how menopause is best understood in the whole context of a woman's life. The first meeting with mothers blood at implantation, the onset of puberty, feelings around motherhood. How were these transitions?
The onset of puberty can be especially uncertain. Who was there to joyfully support and explain? Was their embarrassment? Furtiveness, pain or fear? Were we alone with our feelings?
"These imprints on our instinctual feminine are impactful and may hold the key to menopause challenges." ~Rex Lassalle, co-founder Orinoco Flows
"When the menopause ' strikes',", he says, it is usually seen as something to override, conquer or control. " In most patriarchal dominant societies when the cosmic interruptor called the menopause shows its face, some aspect of suppressing, controlling and being in charge of the body and its function becomes the go to mode. Pill popping, plasters and a whole range of approaches are offered that override the divine feminine."
Women who have conceived and given birth with medical interventions may have already felt the impact of procedures that have contributed to their lack of faith in their physiological feminine sovereignty. Suppressive approaches further expose women to the risk of new levels of neuroses.
Rex calls us to reframe our attitude to transitions. Although many rejoice that their fertile cycle is over, others feel somewhat lost and sense that the Menopause marks the end of their 'productive', 'purposive life'.
THE OFC is like a bridge that offers to take a woman to a Post Menopausal experience where other gifts and symbols await. Gifts arise through dreams and inner revelations. Allowing and openness is present rather than a fix it mentality.
Transcript Available:
so look you're all really really welcome tonight it's a great pleasure to host Rex LaSalle here with me tonight
0:48
and it's this is part of an event that's hosted by The Orinoco flows Community
0:54
which is a community that I suppose came into being would you say Rex about a
1:00
year or two years ago a little bit more than a year ago like
1:07
um in April on 2022 yep yes and it's an
1:12
organization a very small organization that's growing that seeks to support each one of us to discover our fullest
1:20
expression and today we really want to explore what is missing in the menopause conversation
1:26
and we welcome your questions in the chat and we'd love to know where you are
1:32
on the journey if you support others or if there's something that is directly relevant for you because in a way I
1:38
think that's what we're about to make this really relevant for you not just a piece of chewing gum but you can you can
1:45
eat and spit out and move on to the next thing it's something that will be practically useful and and of benefit
1:53
um yeah the menopause becomes relevant for all of us when we see our life as
1:58
one big Continuum as part of a mandala if you will of the wholeness of family
2:04
and as a part of our whole person care we might ask what is a mandala and in
2:13
Rex's words he described it as a vast ever expanding circle at the center of
2:19
which our soul resides quite a beautiful statement
2:25
so I wondered if we could just begin by in a way picturing our own mandala
2:32
and let me explain what I mean by that like could we just begin with the very
2:38
seed of ourselves as in begin with what was surrounding us at our very birth
2:46
can we picture for a moment the atmosphere the culture our DNA
2:52
our parents our grandparents the totality of our ancestral family
2:58
tree all of you Every Little Bit Of You spiraling out from the pulsing Unity of
3:06
masculine and feminine Energies so let's just take a moment to even sense into that sense of our own mandala
3:14
in our very bodies that very first transition from the depths of our womb the womb that we came
3:22
from as you sought to connect and belong in this strange and crazy world
3:29
and Dr William Emerson one of my teachers uh pointed out that many of us
3:35
find it so hard to be in a body in a body at all and then perhaps we have that sense that
3:42
we want to return and we have a little bit of sense of a Divine homesickness as
3:47
he called it looking for that core link to our first home
3:54
so yes there is that sense of birth as being a Continuum absolutely
4:00
and today Rex this is really what we're about today with the um that aspect of the menopause
4:06
um we're here tonight to show how the feminine biological experience directly
4:12
wires women to the Natural rhythms of the moon and the cosmos
4:17
so you could say we have a little bit of an advantage in a way we have that constant opportunity that constant
4:23
invitation to connect through our biological body as well just pulling the
4:29
pulls and tugs of um the first period through to the pools and tugs of Labor
4:35
and then the flux of menopause constantly reminding us of those natural
4:40
rhythms of nature so many might say that all of this kind
4:47
of stuff this kind of talk is something that should be done with women only so some people might ask well what's Rex
4:55
lizelle doing in this group of you know this Hen House that Oliver clocking about the menopause what what is this
5:02
person doing um but that's where we come back to this sense of the mandala of the fracturing
5:10
of masculine and feminine isn't that really the core of our wounding as women
5:16
to say that there's things that matter to us and there's things that matter to you that in itself
5:22
um is a very painful place a very painful polarity to to rest Within
5:28
so yes enough about me but I would just love you to get to know Rex in the way
5:34
that I feel I'm getting to know Rex and Rex is the kind of person that you don't
5:41
get to know all of a sudden it might take a little bit of time and I've had
5:46
the great opportunity of time with Rex of knowing him for uh yes about over 30
5:51
years um you know he's coached me personally uh certainly helped me to Coast through
5:58
my menopause Journey which I'm sure is continuing uh to unfold uh yeah for
6:04
those who don't know him already he's an internationally renowned trainer in the Japanese Healing Art of shiatsu Rex's
6:12
knowledge of Chinese medicine and the five elements has supported thousands
6:18
and I'm not even sure if that's accurate but over five decades he supported thousands of clients in many many
6:25
different ways and even though he's a little bit shy about this Rex it has to be said is a
6:31
global Authority and author on Oriental astrology and his latest book is really a great
6:40
um compendium to return to again and again uh the Alchemy of time and your emotions which I find it's kind of a
6:47
handbook that I just had next to me and find it invaluable with clients
6:53
the Rex we could go on about that but I I would love you to take us right now if
6:58
you could the core of what your sense of the Missing Link in the menopause and
7:04
menopause conversation is is there a wounding there or what is it that draws
7:09
you to this topic um okay thank you very much Sarah and um
7:17
Our Guest to be here with me this evening
7:22
um who I am in this conversation very much has to do with who my parents were and
7:30
especially my grandmother so here it is I'm born in Trinidad and
7:36
Tobago um and with my parents they had this
7:41
capacity to read the signs in other words it was a whole matriarchal situation my father could do it and my
7:49
mother could do it and it was always at 100 accuracy so the whole aspect of the relativeness
7:55
the space and the signals that space was giving was present
8:01
and to answer your question Sarah's regards like what is the at the
8:07
core of this menopause conversation it's really the aspect of birth
8:15
and that means unsurprisingly speaking about menopause and how does Birth come into this yes the whole experience one
8:23
of the the aspect of the fragmentation um especially in the journey that women
8:31
have the biological journey of the transitions from that first monthly
8:37
cycle today experience towards the end of closing
8:42
off that cycle that closing off of the cycle tends to only come up a few years
8:49
before it occurs whereas for the mother to know about mother to be to know about
8:56
this also informs the child to be in that Realm of the unconscious because you
9:03
know we are always hearing even when in our mother's belly during the you know
9:09
our mother's pregnancy with us so for that to be told the child then at
9:15
20 30 years of age or whatever the mother is in a different place with herself and the child somehow knows that
9:22
because the mother was informed about it rather than just suddenly told about it so that fragmentation is healed by
9:32
this aspect of um I like to call it biological
9:38
sovereignty that women have man it's not quite that way because this
9:45
our sovereignty comes from our head with man you know the idea well you have
9:52
you know you're successful in what you do or blah blah blah whereas for women the cosmic connection is with it's how
9:59
it's that there's a whole Cosmic connection because that is what started that first month recycle and then
10:06
towards the end that time as the menopause starts the premenopause experience
10:13
that space that Cosmic aspect it starts changing so
10:20
um hopefully I answered the question with all those bits that I think but let
10:26
me just see if I've got that right so are you saying to me that the thing that you don't hear in the menopause
10:32
conversation is the idea of nature the idea of the cosmos and that biological link with
10:40
that exactly it's a fixed conversation that I have observed and
10:47
um it's very patriarchal in the sense of the the realm of medicine and the realm
10:54
of the magazines the informing this is happening take this pill drink this do
10:59
that it's it's a Fix-It and if we are to go back to the wisdom
11:05
of the ancestors it's like the connection with nature and
11:11
the connection with changing the Rhythm the connection with eating differently
11:17
of being in harmony with that was present yes at times there were
11:22
challenges within that and that in the ancestral line I'm not denying that but that knowledge was there and that go-to
11:29
aspect was there and my conversation or what I am bringing to the conversation is returning to that
11:38
I'm of the view that this is very important also in the environment in
11:43
which we are living in where artificial intelligence is dominating so much of
11:49
the experiences of people now and the aspect of
11:55
um moving away from a listening to their body so that's listening to your body is
12:01
very important like what works for you that listening rather than you know I
12:06
need to fix it so Rex if I was to be a little bit difficult and by the way we really
12:11
welcome difficult people in the chat if there's anyone difficult there with um any strong menopause experiences we'd
12:19
love you to to put your thoughts forward because I could say well look great it's great rex that you're talking about what
12:25
connection with the moon what is this Cosmos thing um you know but is that really going to
12:30
help when I'm having hot flushes at work and I'm trying to you know move on through my day and it's embarrassing or
12:37
I'm having these AWOL kind of emotional sweats I'm not sleeping I mean I'm
12:43
really pissed off I mean are you telling me what are you telling me to do connect to the moon what what where are we
12:48
coming from so the key aspect is Calm Mind
12:53
a calm mind is something that has to be cultivated
13:00
um let me slow this down a little bit um as regards where we're going with
13:05
this so that first cycle happens
13:12
and it's wonderful if you know your mother your granny your
13:18
aunt or even your father in that case told you about it of what was coming so
13:25
you were prepared so that is giving you your sovereignty that is giving you a
13:30
sense of ownership and management about your body as regards this occurs and it
13:36
happens on a monthly basis etc etc now
13:43
the pre-menopause situation um comes about and what happens this is
13:48
what I have observed in my work over the decades because you know I've had
13:54
um clients women who come they're regular clients of mine and then they
13:59
come in with the menopause conversation and what I've observed the movements are
14:05
different you speak about maybe at times a bit of
14:11
a stiffness in their joints so in other words there's the relatedness with space the
14:19
space of their own bodies there is a shift going on
14:24
that shift that is going on is another level of communication that becomes
14:30
available to the woman that oftentimes when that is happening
14:37
and the man is not informed her partner is not informed about it it's like the
14:42
woman is starting to talk about um sort of how best to put it
14:47
um knowledge she's really coming from knowledge she's coming from knowing
14:53
things but yet it's outside the box it's of another dimension and oftentimes for
15:00
the man it's like listen you need to take a pill you need to go and see the psychologist or you need to go and see some doctor because you know it's like
15:06
you're losing it yeah but it would be great for it's only
15:14
for me to say okay when you say about movement is that could you even think of without mentioning a name or
15:20
confidentiality is there some particular thing you're saying there's a locking of a joint or what is it that you're seeing
15:27
people experience in terms of is it lack of movement or is it something different okay
15:33
um there's a hesitancy with the movement um at times it could be stronger than
15:38
that word but I would say there's a hesitancy so I know this client for many years
15:44
she's a regular you know she comes maybe once a month for shiatsu or cities so
15:50
then the premenopause happens she walks in the room and I sense something is different I
15:56
don't know what it is I'm a man right so I have to listen this has been the key part of my work
16:04
over the decades I listen a lot okay so this listening this is how I picked up
16:09
my informations I listened so she starts talking and then she mentions you know I feel stiff I feel
16:16
awkward so what I'm talking about is that there's an aspect of how we are in
16:22
space who we are in space this is physiological this is not a
16:27
racism I'm talking about this you know it is and the the item that is connected
16:33
with that is the proprioceptors proprioceptors are in our joints
16:40
and proprioceptors have a link with space to how we are in space people who do
16:47
yoga or whatever at times You Stand The Pursuit and we see how we feel in space
16:53
so that at times for women especially in the early stage
16:59
um the pre-menopause stage that is a clear sign and that means another
17:04
communication is starting to happen with the body if that is ignored
17:10
you going into that rocket situation of you know the hot flashes overwhelm
17:16
whatever because that communication is one as you become receptive to it
17:24
which Calm Mind gives you something else changes because it would
17:31
come mind what starts to happen is that the Alpha Brain Wave frequency in your
17:38
brain starts occurring which creates deeper levels of intuition
17:44
which also creates a healing quality which also means there's a deeper
17:50
listening to what is happening in this space this is important if that is engaged
17:59
with those situations you speak about tends to be way down especially when
18:06
diet is looked at especially when other lifestyle changes and that just drops
18:12
away because you are acknowledging the influence of the cosmos on your
18:18
biological function and on your body absolutely uh and I'm just looking in
18:23
the chat now there's a few little comments because as you say that isn't part of
18:29
um the day-to-day culture uh I don't think many people uh hear what the way you're saying and in day to day
18:37
um I mean would you like to pause for a couple of questions now Rex yeah yeah sure I can take questions rather than
18:43
you know um Rex is speaking to himself because I know that whole aspect of the
18:49
proprioceptors and the movement uh we'll we'll talk a little bit more about that later on won't we because that's going
18:55
to form one of the three programs that's that's going to happen in in them
19:01
in in the Autumn uh there was some nice little comments here anyway as we as we're carrying on so please continue to
19:07
use the chat um I think martial is saying it's an override suppressed pilot shame approach
19:14
in modern world uh and she's personally so interested to hear another way of
19:19
being around this and um Katrina I think yeah
19:27
for sharing I have observed that that's very much yeah you know that's quote
19:32
unquote the norm so it's great to hear that Katrina was lucky enough to have an easy Passage through menopause and I'm
19:39
sure that was with a lot of the healthy positive things that you do for yourself as did my mum and I'm looking to support
19:46
others in my family who are worried about what will happen to them and of course thinking about HRT I mean that's
19:53
something we've often shouted about Rex isn't it this sort of idea that this thunderstorm is going to take over the
19:58
world and the only solution is Charity you know of course is an option but um
20:05
it seems to be sometimes the only way and we have a another thing from Marcia here my brother and dad could smell
20:12
hormonal change and when my bleed was due and happening my mom had a history
20:17
on when my when people were wearing the household of when her bleed is happening and my mom had a hysterectomy in the in
20:25
the 70s when I was five and and she was 35 I'm sorry to hear
20:31
that and went into menopause I believe hysterectomy was the cure for everything
20:36
in those days just to cut it out yeah I'm sorry yeah and menopause was never discussed by
20:43
Auntie's Grandma Etc other than in passing not the sacredness power or how
20:48
the body changes yeah and we have something from Sylvia by
20:54
Sylvia my understanding is that the menopause is quite cultural
21:00
and it has become focused on hot flushes and Yin deficiency type symptoms yeah
21:07
you can hear from this that Sylvia is a Chinese medical practitioner um
21:12
in the west the the West dominates the conversation because of the pharmaceutical industry
21:21
yeah and Sue I experienced menopause spiritually and emotionally more than
21:27
physically in the sense that it felt like a complete dissolution and
21:32
unraveling well thank you thank you thank you thank you
21:39
so much for those absolutely um so shall we get to the Carmine
21:44
meditation yeah I think uh unless there's any major shouts down against that a bit of calm
21:52
mine would be lovely Rex uh it's not all's good okay people want to
21:59
make themselves comfortable they there'll be a little meditation now for you know a maximum of five minutes or so
22:07
I think we will go on for a little longer um because I'll let it sort of unfold
22:13
um from in my listening to what was shared
22:18
somehow how best to put it um yeah
22:24
we're dealing with harmonics so somehow there's a listening to what I've heard with the sharing
22:31
um so finding ways to create a um
22:37
a music or Symphonies that encompasses that but
22:42
um brings a deeper level of Harmony to us as a community right here
22:50
right now I mean this is important to know will do there's space
22:56
um you know we are in different places in the world um throughout the globe um you know
23:02
different people are in different places but nevertheless
23:07
in this conversation we can be and in this listening we can
23:14
be in a place of community of sharing a focus of sharing a calm mind so keeping
23:23
that in mind and what I just mentioned about space let's go there with the Calm Mind
23:31
so in your imagination [Music] I'd like to ask you to find some
23:38
Erial on planet Earth right here where we are where it is that you're living in
23:46
your imagination like a favorite spot where you like to sit either on a big stone
23:52
or on the Earth itself
23:57
so put yourself on that stone or put your put your bum onto the Earth you
24:03
could have something below you a towel or whatever or just directly with you
24:10
you know sitting on the Earth
24:15
um allow your legs to be relaxed so they can be crossed or you could have your
24:21
feet on the ground feeling the earth below your feet but please do not lay
24:27
down um be in a place of awareness so you're sitting rather than lying down
24:35
as this is an aspect of being conscious of cultivating
24:42
Calm Mind so in that sitting
24:49
position on the Earth give yourself permission
24:59
to have a breath that is deep but not deep with effort it's like an
25:06
effortless deep breath allowing your tummy to have a sense of
25:12
space as the air comes in allowing your neighbor to have a sense
25:19
of spaciousness behind it rather than be tight and locked in
25:26
for as you create that spaciousness at the back of your neighbor
25:32
the younger connecting directly back to that Lifeline of your connection
25:41
with your mother and along that
25:46
ancestral line of DNA of father mother going back Generations
25:53
upon Generations upon Generations all in that sense of
26:02
being supported by them with your Calm Mind
26:09
with feeling a sense of calmness of who you are on planet Earth
26:18
and within that sense of feeling at ease and comfortable on planet Earth
26:25
give yourself permission to allow whatever fragrances on your
26:32
environment to be present
26:37
for you as we well know
26:42
when a woman is pregnant her sensitivity the fragrances is heightened
26:52
that aspect of heightened sensitivity to fragrances
26:59
is connected with the Earth element that feeling of bringing a newborn onto
27:07
the Earth triggers a sense of being connected with
27:12
the Earth of course we are here with a different conversation but just
27:20
mentioning those things is regards to Cosmic aspect
27:27
of the birth experience and the menopause experience and the elements in
27:33
our lives and the sense of space
27:38
allow ourselves to give thanks
27:45
for those elements give thanks for space
27:50
give thanks give thanks
27:55
for our sensitivity with fragrances with smell
28:04
with a feeling of being at ease
28:10
with a Calm Mind on planet Earth
28:18
let's just be with that for a while and be in that silence
28:24
of sitting on the Earth and being supported by the Earth
28:32
and being nourished by the big booth and being stabilized by the Earth
28:40
we give thanks
29:03
I invite you now to return
29:09
slowly return to our narrative and our chat this evening and
29:16
you're listening so thank you very much for
29:23
for generous listening to what I just shared
29:29
any feedback comments from anyone that they want to
29:35
tell us about because we're all part of this community for this you know for
29:41
what I just did so whatever you're sharing is also part of
29:48
in a way unconsciously and experience what others will be while listening and who are
29:55
participating here this evening please don't be shy you're just very
30:02
welcome to just unmute yourself and if you feel it just to say something
30:09
or actually it's lovely Marcia has written something thanks Marcia um
30:15
yes she just mentioned that I noticed a tightness in the muscles and ligaments around my womb and hips that I wasn't
30:22
aware of wow wonderful
30:28
and um so Marcia were you able to allow
30:33
that to to allow it to let it go or are you
30:40
still holding that um still holding a little but it was um
30:46
it was that was so beautifully LED Rex they connected with my ancestors so
30:53
there was a there was a an echo feeling of my
30:58
tightness that I held within my body and within feminine lineage so that just
31:04
being aware and then as I became present with it just letting go so after the
31:10
call I'll go and do some stretch but it was it was just really beautiful because I I
31:16
had I'm sort of um nine or ten months since I last had a breed I had very regular periods before
31:23
and no problems um and just noticing that as we did that
31:30
Journey particularly sitting on the Rock um I went to one of my favorite places I grew up in Derbyshire
31:37
um the the vitality and the power that's still there that I was aware of because
31:44
I don't feel menopause or I've not had flushes or anything um but the latent
31:50
not latent the unacknowledged power and creativity induced in us that's still in
31:58
my body was what was very present and it was like the tightness of the muscle and the womb was
32:04
how I'd been defining myself like other people do of oh you must be menopausal because I'm 55
32:12
and so the the beautiful Dance of the two of it's not what you
32:19
think was just very softening for me so I really appreciate that I really enjoyed it so thank you
32:25
my pleasure thank you for sharing anybody else with any comments or or
32:33
even questions or anything um Lynn would you like you're the next in line here would you like to see your
32:39
comment or would you like me to read it it's up to you I'll mute myself can you hear me yeah
32:47
um yeah I always find it incredibly moving when
32:52
when asked to think about one's mother or you know all the mothers before within that belly Naval space
33:00
and it just feels incredibly powerful so um it was beautiful just to sit with
33:06
that and I just had to agree with Marcia you just LED it so beautifully Rex
33:12
um my pleasure thank you Lynn actually when you mentioned the your belly I was just feeling wow that's
33:20
if if some visual artist could present the female belly like a mandala
33:28
something quite tremendous population artists in our midst here
33:34
but it's also that the belly needs to be the woman's belly needs to be so much more celebrated and not just in its
33:41
pregnant state you know there is so much pulling in and tucking tails and holding and
33:49
constriction and it breaks my heart every time I see a woman walking in like a young
33:56
beautiful woman into my classes or for others I don't know movement classes
34:01
yoga and you just feel the holding you know Decades of just holding taking up
34:07
as little space as you can and yeah it's
34:13
important to let women enjoy having a belly
34:18
by the way this is also part of um in the Asian countries
34:24
um there is less sort of drama around menopause because that aspect of
34:32
um the softness of the belly is acknowledged it's not like holding on holding in I
34:38
mean so this is very much how that is and um and actually I just mentioned that so
34:45
again we come back okay um let me just say but hold on I talked enough let me
34:52
listen to you at my modern hear what else is is being shared
34:59
it's interesting everyone's coming in with with different flavors which is lovely and Lorraine is coming in uh
35:07
would you like to say your comment Lorraine uh um I I think it was very much that during
35:14
the meditation I just connected with that sense of being pregnant so again the belly and the fullness
35:22
um and for me it was a real realization that while the years I had been pregnant
35:28
were very definitely times I wasn't connected with the miracle of others the
35:35
cosmic connection you know it was it was so there's a
35:41
celebration of coming more into that now um but a sense of the loss
35:47
I've had that could have been a more beautiful experience
35:53
thank you yeah and uh we have Marcia uh who's
36:01
commenting again about the smells and the fragrances of naturalness of women
36:07
to be celebrated honored and welcomed thank you
36:13
yeah the aspect of [Music] um the olfactory system of smell is very
36:20
much linked um with the Earth as regards this aspect in the biological system of the body it
36:28
has this this link um and this is explored very deeply
36:33
especially in The Vedic tradition um and the Tibetan tradition and the
36:39
aspect of you know the smell and the Earth element it's very much present in
36:44
that and um so yes I mean
36:49
I I just touched on it that's the whole that's a much deeper conversation but
36:55
the exploring of that and the exploring of or the cultivating a relatedness
37:02
with the aspect of your navel
37:08
yeah how ridiculous this is something but I mean that's the best ways I can find
37:13
um because that is a gateway into the ancestral link I do want to get
37:20
into that because I could talk at length about that at a very at a very personal level in my life
37:27
um and how profound that is as regards you know what can come in dreams or
37:33
whatever this is like um it's really like a you know it's an email
37:39
that that happens in that domain especially if you
37:45
you know you are comfortable with that fortunately I have I'm in a situation in
37:50
my life whereby I adored my parents both my parents I just love them I mean that
37:56
that is remained um constant I mean I know at times that is not the case with some of us but
38:02
anyway but I have that aspect and so you know many of
38:08
you shut my mouth you know um I think at the same time Rex it's
38:14
great to hear the different aspects coming in because we might you know just just point to that for the for the
38:20
Autumn events like something like in a way the little bits you're hearing from Rex I'd just like to say that uh yeah
38:26
you'll never get exactly what you expect so if you think this is a conversation about that it'll probably be about
38:32
something else so um we'll expect the unexpected and um uh
38:37
but Sylvia uh Sylvia is bringing in a very critical aspect that I would imagine you'd like to speak about
38:43
yourself um this this is a very core Point here yes
38:49
um I thought it was a beautiful meditation and I'm so grateful and it was beautifully held
38:56
um and but I found so I'm an adoptive mum
39:03
and I was unable to conceive I I was
39:10
pregnant at one point in my life but it wasn't the right time for me to have a child I felt and I really made a very
39:17
considered decision about it um and then I never got pregnant after
39:23
that and I um when I adopted
39:29
it was when I actually adopted my son when I was 50. he was seven so I was
39:36
menopausal pretty much um and I had no problems with no no real
39:41
problems with the menopause in the traditional uh sense but I did have a very very very
39:49
bad um stiff shoulders and neck and
39:55
um when I researched it I found that this was a very common symptom of menopause in the east
40:01
um but it's not talked about in the west at all it's become totally focused on hot flushes and
40:09
um a researcher who I was very interested in I don't know if you know professor volkashid at all
40:17
um he's a German but go ahead he's a very he's a German Chinese speaking
40:24
um uh historic historian and practitioner of Chinese medicine and he got a
40:32
um some government funding to do a research into menopause and he looked at
40:39
the way that it was built looked at in the East and um saw that it was very different and
40:45
how in China with the Advent of traditional Chinese medicine or modern TCM it had got very distorted into
40:52
kidney in deficiency and become hot flushes and
40:58
um and actually when you looked at what was going on in Japan in the herbal traditions of Japan is a very very
41:05
different approach um to the way it was treated there and it was much more about
41:12
um symptoms of fullness rather than deficiency and an excess that had to be
41:20
um supported anyway very interesting article that he wrote which really
41:26
changed my view but anyway going back to the conversation about the um the
41:33
adoption so I find when I'm asked to think about family and my mother I I
41:40
have a lovely mother and a very good you know I have no problem but there's part
41:45
of my heart that goes out to my son who is um
41:51
who has not seen his family since he was
41:56
five six years old when there was a final contact because his
42:02
um a very very very severe um criminality I'd say really towards him
42:09
abuse and so he has no connection
42:14
and he's not he's when he says family I'm his family so he
42:20
has no Naval connection and um you know I'm his family and we have a
42:26
little dog and he says it's you and the dog mum that's it you know and um
42:32
and so I I that's so that was going on in my head lovely
42:38
conversation in my head with myself but oh you know my son but anyway I found myself on this
42:43
beautiful Rock in Greece where we laid my mum's ashes and I felt deeply deeply
42:51
connected with my sense of power and who I who I am and all these
43:00
very difficult situations I've been put in as a mother
43:06
um because it's not been easy not because of my son
43:11
that's not been easy but I expected that but the the way that the state
43:17
um is very um is not supporting adoptive families at
43:22
all and uh and what happened to to us was it was a dreadful experience which I
43:29
won't go into but I felt in my power about it it was wonderful I really am
43:34
grateful for that but it was like all this stuff that happened no it was I'm
43:41
I'm okay I'm here and yeah okay
43:46
um so one thing this is a a very different conversation and the aspect
43:52
about adoption that you're sharing um here with us
43:58
um wonderful I really appreciate you bringing this up I've just touched upon it for a little
44:04
while um because it's going in a different direction than you know what I'm here to
44:10
talk about the aspect and you know your adopted son
44:15
is seven years of age is that oh he's 23. I adopted him oh he's 23 now ah yes
44:23
I adopted him when I was 50. I'm 65 now so yeah all right
44:31
um the one thing that I could suggest um which of course is Shifting the
44:38
mindset for him at this age at seven it would have been a smoother time to do it
44:44
but the connection with the Earth and the connection with
44:50
um creating like a mandala which you know you you are in a Mandela
44:56
conversation and so we're going we're really going back into that quote and put an
45:02
indigenous aspect as regards how we are dealing with life and creating like a sacred mandala by
45:10
drawing a circle on the earth and and doing some sort of ceremony in the sense of because he is part of the Earth
45:18
and yes at times in wars and Times of you know this the dysfunctionality of us
45:24
human beings the aspect of children being abandoned or whatever or and and but the aspect of
45:33
connecting with a child or wanting to look after a child all of that is there and
45:39
um that is coming from a heart space and that needs to be celebrated
45:45
um but I can't address that you know there's another way for me to talk about it which will be getting into your birth
45:52
date and also your your son's birth date and whatever which is looking at what
45:57
Ben would support but that's um yeah yeah it's another conversation
46:05
but uh I didn't want to bring personal in a way but I just wanted to hold a
46:11
space for people for people who don't have mothers that they can can you know
46:17
they don't have much they can't that connection is is blocked and I love the
46:23
idea of connecting with the Earth instead that that feels really lovely
46:28
sure there are and there are many approaches to that um but it's but thanks for bringing it
46:34
up and and um um I will write something about that and
46:39
and share about that so maybe a poem may come but anyway
46:46
um over to you Sarah well uh somehow the the deep
46:51
conversation the rich conversation is inspiring other people to come forward and it's it's interesting Marcia your
46:57
comment here like in a way that whole thing you were saying Rex about about birth and and the link with the
47:04
menopause and pregnancy it's it's it's so lovely that people are bringing every aspect forward so the martial would you
47:11
like to say this comment directly yourself or will I read it um I was just curious as the
47:18
conversations unfolding thank you everybody I'm gaining so much I had
47:24
um two terminations um late late 20s early 30s one
47:31
um my baby was quite sick um and reactions to medication and then
47:36
the second one a few years later I chose to have a termination so Pregnant twice
47:43
but never gone beyond the first trimester and so I'm wondering about thoughts about how that can influence
47:50
menopause or if it does or what your thoughts are
47:56
okay um
48:01
this that is a conversation about sacred womb and the aspect about
48:10
um a child who came but whose time was not
48:17
present or for whatever reason the termination happened but there's a shadow
48:24
in the womb and there's a whole process as regards you know the healing of that
48:30
in the sense of the first the key aspect in that is about acknowledging a
48:36
relatedness to that space of that being of that
48:42
um entity who came in was part of the
48:47
Sacred womb and left in in the sense of didn't manifest as regards the birth but
48:55
left but nevertheless had that passage um in the sacredness of the womb that
49:01
the creative aspect so the acknowledgment of that is is um is of
49:07
great importance and in the sense of also
49:12
um if one has a family like you know children before or children after at
49:17
some level and this is this does not have to be in the family dialogue or
49:23
narrative but for the mother of the parents that some way of acknowledging
49:30
that that um that being something else happens something else
49:37
happens as regards um uh a completion
49:43
and and so the the menopause for you to to to share that Mafia is like
49:50
um you're bringing that into the space of of consciousness rather than leaving it unconscious
49:58
and so where that takes you that's only you can can know that but
50:06
I'm giving some some thoughts about it as regards you know sacred womb the
50:11
aspect of sacred womb also there are mandalas of that in the Buddhist tradition and
50:17
Hindu Traditions also where they have images of that in the Japanese Qigong
50:25
Buddhists in their temples they have big tankers where
50:32
um such mandalas exist and such devotions are acknowledged
50:37
and I think also in indigenous cultures they have ways of of talking about that
50:43
so in that aspect of because um however really communicating about menopause it's really a it's really
50:51
reconnecting with the cosmos as an elder
50:56
as someone who has a capacity to have another listening
51:03
that is outside of the patriarchal one of just ABCD it's not linear it's
51:11
sporadic it's a mandala quality whereby and this was very much part of that of
51:18
the elders where in fact they were the ones who were consulted the woman the
51:23
Elder women were the ones who were consulted as regards certain guidance in the community this was the normal this
51:30
is this is the norm rather than you know
51:35
quota Court year old is no purpose there's no whatever and this kind of you know just
51:42
abusive it's it's in a way it's a ritual abuse
51:47
as regards the menopause and how um it's very how it has been dealt with
51:53
and the medicalization of it um
51:58
so yeah I mean so I'm really opening out I'm really coming from that quote-unquote spiritual or that other
52:06
domain of listening and relatedness um to us as
52:12
you know connections with the cosmos
52:17
thank you so much thank you I mean
52:24
um text me or whatever and by the way you know um people do have consultations with me
52:31
um and Sarah could say more of that or send you also you know I do personal
52:38
chats with people um so yeah I mean the different ways of
52:44
it but um but engage with it as regards an
52:49
aspect of acknowledging that that was part of the Journey of the Sacred
52:57
womb that you you you carry and as that uh ending of the flow of blood in that
53:06
direction it opens up another pathway which is to the cosmos with another
53:11
listening that becomes present and the levels of intuition
53:18
um is moved to another level and other levels other levels of guidance come to
53:23
YouTube from those other um domains
53:32
yes Sarah yeah Rex it's so touching to see and to feel all of this unfolding as
53:38
as we're together because you know we can say the word mandala but I I'm sure
53:44
each one of us here in the room can feel that there's all those elements that's
53:49
that play out in the biology of the feminine the sovereignty of of the
53:54
feminine being so it's really touching to hear people's stories and you know Lin's making some very
54:01
um important comments there about how not all babies arrive earth side but
54:06
they touch our souls and teach us so much so um so there's that honoring in that and
54:14
all these experiences that are I can't see that bit here but are held
54:19
is it yeah held I'm sure in our wombs and we
54:24
need to share our stories and yeah to express that
54:29
yeah I mean okay um sorry
54:34
um it's something that is very much part of my as a key suggestion that I have
54:42
um for women in the sense of that transition of menopause pre-menopause is to do a journal
54:49
because um there's another listening that is present
54:55
and other feelings are arising and other insights are happening
55:04
and they are precious I mean because you know you you are getting your own
55:09
language you're you're being um you are going through an initiation
55:15
of getting a new language that's how you relate with with life how you relate with the cosmos
55:21
something is then starting to occur for you with this and so to have a journal
55:29
um this makes yeah it's it's just it's rich and it has a quality of
55:36
ownership and it has a quality of um honoring your sovereignty
55:44
well Rex uh We've touched on so many uh fascinating aspects and points and I I'm
55:51
wondering could we kind of move a little bit towards um some of the themes that will be
55:57
exploring in September uh because as I understand it um the suggestion is to have three
56:05
um events and we're still open to deciding the exact dates and finding if there's
56:11
interest whether it's more weekend based or evening based
56:16
um you know in my little joke with Rex I was saying it's like let's put three buckets together and Rex can kind of
56:22
pour the different themes into the one and um yeah we haven't even touched on
56:27
thyroid but I know that was one of the ones that um is coming forward isn't it
56:32
okay um so seeing you mentioned buckets let's
56:38
stay with buckets it's very down to earth
56:44
um and it's not up in the air um so yes there's a whole there's a theme about thyroid what I've observed
56:52
in my work over the decades has been
56:58
that's a big conversation let me put it that way and the thyroid gland has a lot
57:04
to do with self-expression and many women
57:10
um especially when the orientation towards the menopause is
57:17
one that is very medicalized or patriarchal
57:22
the self-expression gets dented and that impacts the thyroid gland the
57:29
self-expression you know is this root it's the aspect of your speech of the aspect of conveying things
57:36
but the thyroid gland also has a whole relatedness with space
57:42
in the sense of As We Know if there's some radiation leak
57:49
strontium-90 can impact the thyroid and start you know swinging that around in a
57:54
big way interestingly um green tea the Japanese green tea
58:00
especially is it can be Chinese too sorry I'm not marketing any particular
58:06
brand here um this helps with neutralizing that
58:11
radiation okay we also have this situation whereby in certain environments where a woman is
58:19
heavily criticized or judged a lot or whatever again hits the thyroid again
58:25
that whole aspect of of self-expression so that is something that will be
58:31
um that I'll share of course do not you know
58:37
do not hear it as quote-unquote Valentine's thyroid gland issues do not
58:44
have an issue of you know what's going on with the blood I'm not dismissing
58:49
that at all please do not um things that I am ignoring that I am not but there
58:55
are other aspects surrounding the thyroid gland there are times um are not spoken about
59:01
and some of what I'm speaking here is and in the whole menopause conversation
59:07
this the thyroid gland I have observed at times is one that gets
59:13
um sort of hit at the city at some level often times I'm not saying hundred
59:18
percent but many times that's this goes on so that will be one um
59:23
a second bucket is one really dealing about
59:29
the Earth and nutrition so in other words like that olfactory aspect like what foods what what type of
59:37
nutrition to to in to engage with what type of Lifestyle
59:43
um to to adopt or to encourage and to to discover not just you know quote unquote
59:49
I'll uh bringing out a menu card but also for you of course
59:55
checking it out but also for you to explore and what works for you rather than just reading it this is what
1:00:02
I need to do this is what's good for me no no no no no I'm not working that way it's like what works what you
1:00:09
discovering what works for you you do this ah I had a good sleep I didn't so
1:00:15
you work with that we rather than just a menu card fix it do it then I'm just
1:00:21
being a patriarch with you know the information rather than you being engaged with the responsibility of what
1:00:28
works for you so there is that and then the last bucket is one of celebrating
1:00:33
the fire because that whole emotion and and at a certain level I'm kind of
1:00:42
dealing with the fire in a way whereby we having a dance with it that the hot
1:00:48
flashes is not something that dominates the the the menopause experience with
1:00:54
the woman but nevertheless you know there are issues at times with
1:00:59
anger but reach which shame and all these emotions that if they are not kind
1:01:07
of process or move to one side and certain rituals I will share about ways
1:01:12
of dealing with that then this can overwhelm the menopause experience
1:01:21
thank you so much Rex and yeah my understanding is even the meditations
1:01:26
that the intention is to have a meditation uh related to each of those aspects as well and
1:01:33
um we're also just forming those buckets if you like all those themes and and looking at which which areas to address
1:01:41
so if we get feedback and there are particular things and themes that people
1:01:46
would love to address that will be very much woven in to um the material that's going to be
1:01:52
awkward so um we can speak more about that now or send people information about it yeah
1:01:59
also what would be helpful for us would be to indicate what's your preference is it more like a Saturday or on a weekend
1:02:07
or is it more on an evening or what what's your press preference we're
1:02:12
looking at like two hours um the last one can be three hours
1:02:18
we see I mean like so that's where we are sort of um those are the areas we're
1:02:23
looking at um
1:02:29
so there's a moment or two for a last question and if the question doesn't
1:02:34
come now uh you're very happy to you're very welcome to email us and we'll do
1:02:40
our best to address that as well um were there any last things that people
1:02:46
would like to ask about anyway I can certainly recommend a
1:02:53
one-on-one uh session with Rex uh he tends to take you to places as I said
1:02:59
that other people don't take you to and uses approaches that are really quite
1:03:05
different be it certain kind of pressure points or certain rituals or certain
1:03:10
ways and um uh maybe I'll just finish a little bit I think there's all
1:03:16
uh people are really appreciating the um the quality of awareness and the nature
1:03:23
of the conversation um yeah I just would just feel actually to to read one of the comments that uh a
1:03:30
recent kind of testimonial if I can find that um find that easily here
1:03:36
because Rex's run programs about the menopause in in many different countries
1:03:42
um at different times of his career and this is a very
1:03:47
uh very interesting little comment here so a one woman who a testimonial she
1:03:54
said my menopause started a few months before my 52nd birthday I was in a 14
1:04:00
year long distance relationship that ended abruptly and unexpectedly a Vara text message my ex sent me on
1:04:08
uh that was sent on a cell phone the shock made my body close up completely managing my grief and menopause symptoms
1:04:15
has been truly life-changing Rex lizelle has given me the tools to cope with
1:04:21
these symptoms which included hair loss lack of sleep hot flashes anxiety
1:04:26
depression the whole gamut and all of these things were dealt with great sensitivity and everything was
1:04:34
very valuable that he's a she is eternally grateful
1:04:39
and we have another one that is uh equally touching
1:04:45
from a lady that I think is actually very moving in itself that she was only 33 when she came to a menopause workshop
1:04:52
with Rex that in itself really says something to me she took the time to travel from the
1:04:59
Caribbean uh to the Nordic countries as a birthday present for herself and the
1:05:05
menopause Workshop was one of the warmest safest and nurturing spaces
1:05:10
she's experienced she comments that Rex guides his sessions from a deep sense of knowing
1:05:17
rooted in traditional healing modalities and his delivery brings flow and ease
1:05:25
it's not a packaged experience where you tick the Box
1:05:30
and anyway it's a long beautiful statement but she says as she closes her
1:05:36
eyes I'm back sitting in that room with Rex and all the wonderful women
1:05:43
and all that I learned in the three days was more than any University degree could teach
1:05:50
me on how to be at ease with myself how to welcome changes in my body rather
1:05:56
than fear them to flow with aging and this special time of the menopause
1:06:03
to have a practice to turn to and she heartily and wholeheartedly recommends
1:06:10
Journeys and workshops with Rex so [Music]
1:06:18
so thank you everybody delightful and we're complete for tonight and we'll be
1:06:24
in touch with you to send you details about the program and you're always welcome to um approach Rex also with
1:06:32
information about um a consultation so thank you for your attention very much
1:06:38
thank you very much thank you Sarah for hosting this and thanks for the sharing
1:06:44
and the comments and the feedback um yeah this was very Lively I
1:06:51
appreciated that and and also the realism of the questions and and just
1:06:57
the experiences that were shared here this evening
1:07:02
um thank you deeply grateful for this all the best keep in touch